Our Purpose: Creating Connections with Every Sip!
How do we get there? By staying true to our Values:
Integrity. Drive. Flexibility. Approachability. Curiosity.
Our Story
We might have that same old beginning; an entrepreneur saw a gap in the market and decided to make a business out of it. However, after thirty years in the beverage business, it's the innovation and drive of our Rain Makers that make our story unique and define who we are.
Take a trip down memory lane with us to see some of the highlights…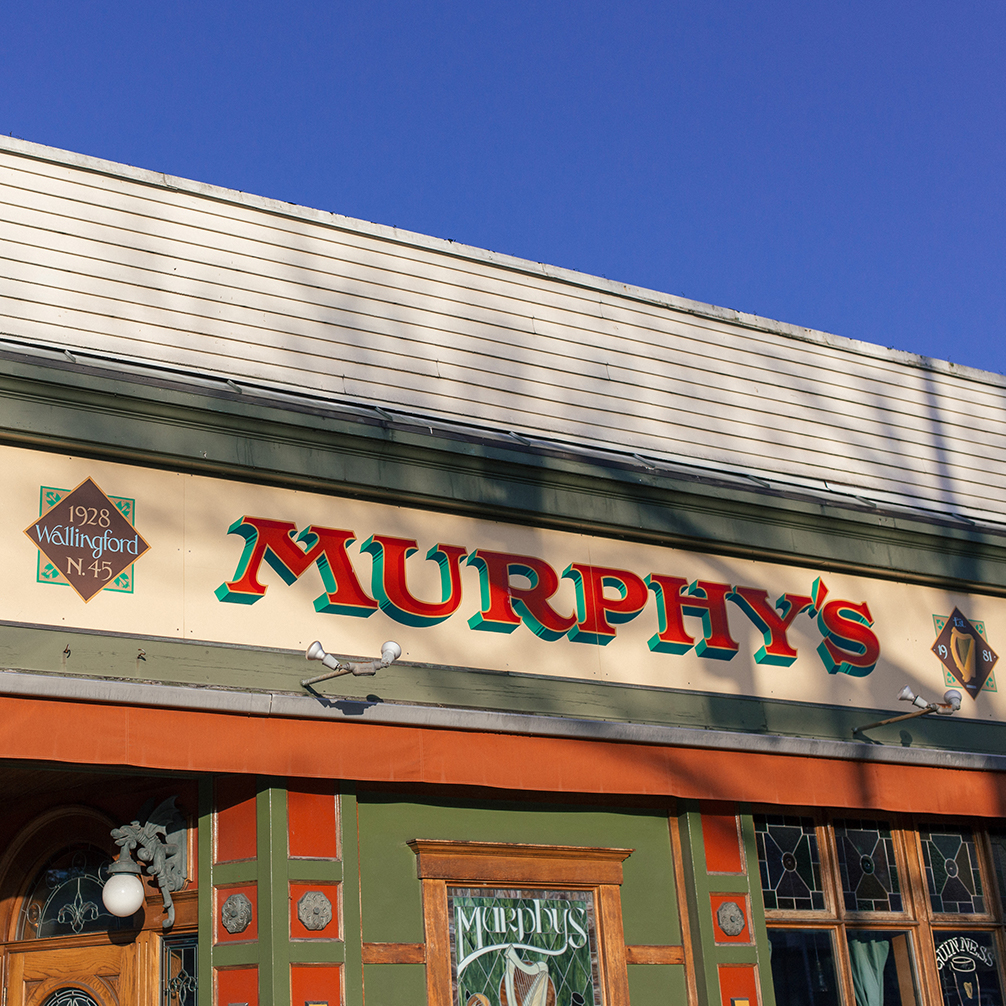 1987
Two men walk into a bar...
Their idea: fizzy, sparkling water with natural flavors. But what to name it? Hmmmm, something with rain. It's raining outside and the Talking Heads are playing in the background. "All wet! Hey, you might need a raincoat. Shakedown! Dreams walking in broad daylight. Three hun-dred six-ty five de-grees. Burning down the house…" Talking Rain is born.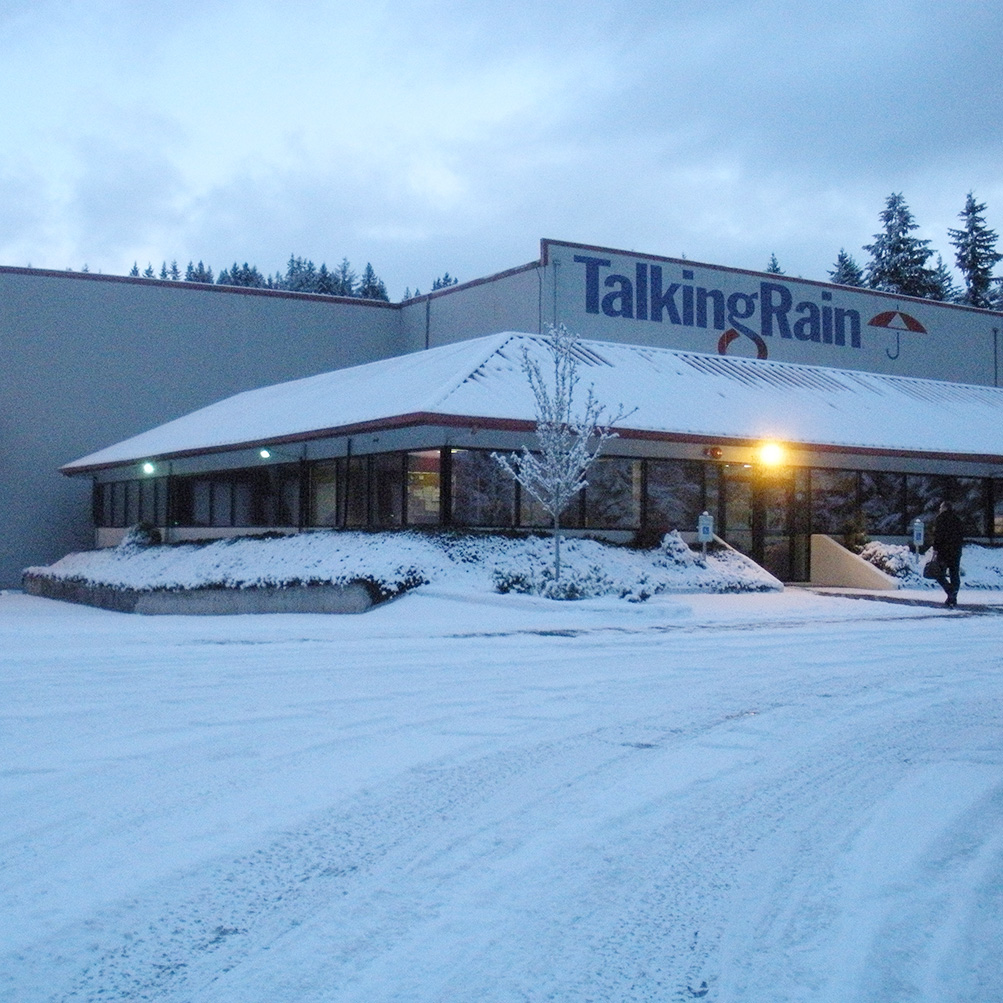 1992
The Foundation
Two moves that would come to define us: relocation to Preston, WA and the launch of Sparkling Ice®.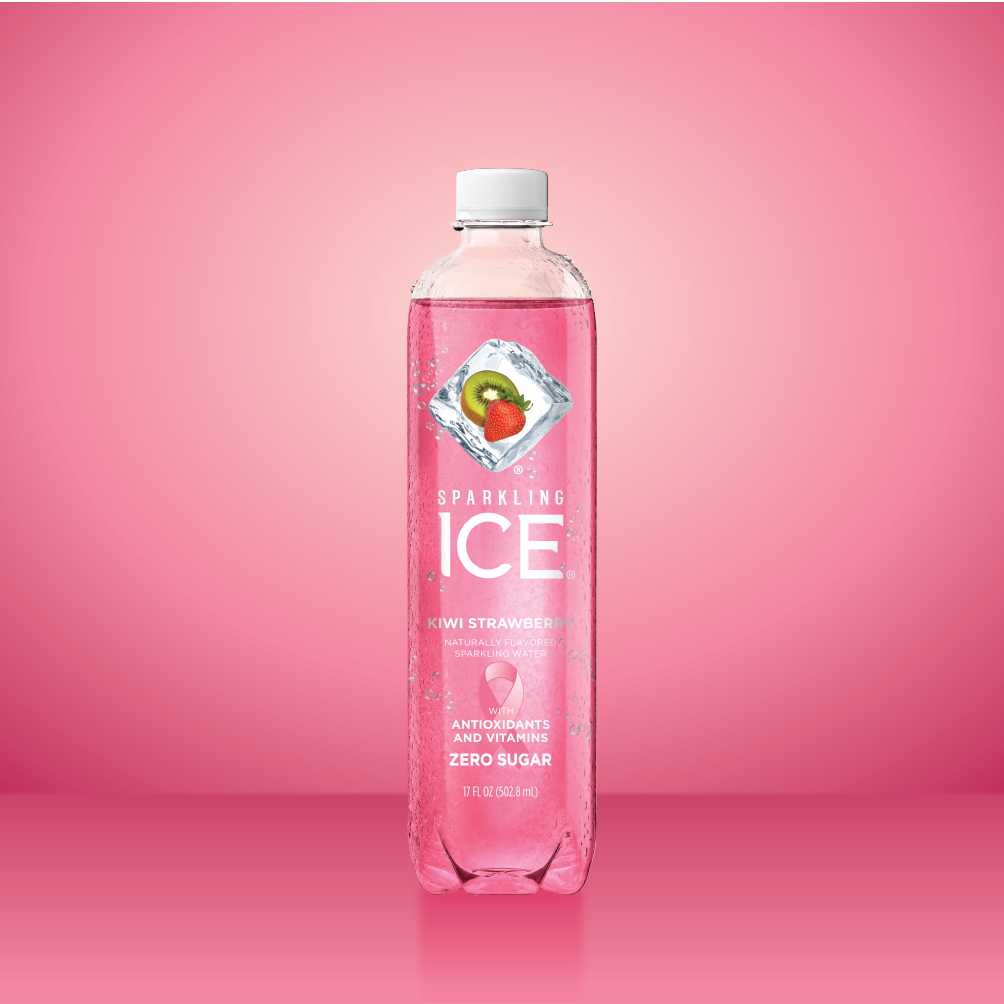 1993
Sip for a Cause
We were the first beverage sponsor to join the Susan G. Komen Puget Sound Race for the Cure®.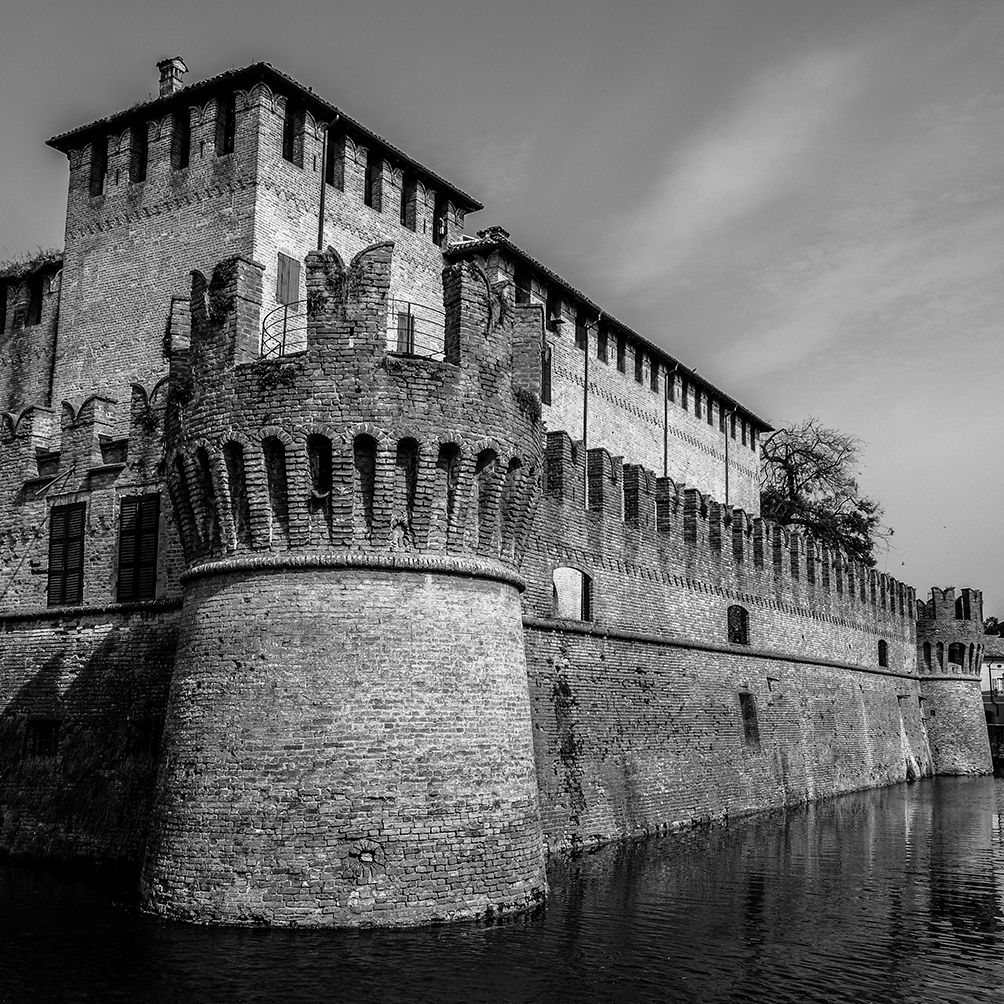 1996
Addition of a Moat!
JK. Kinda. Our grounds flooded, forming a "protective" waterway around the entire plant…every time it rained in the PNW. Stacked pallets formed our "highway to civilization."
1997
Sugar Free!
We changed the sweetener in Sparkling Ice® to sucralose – becoming the 1st beverage company in the U.S. to do so.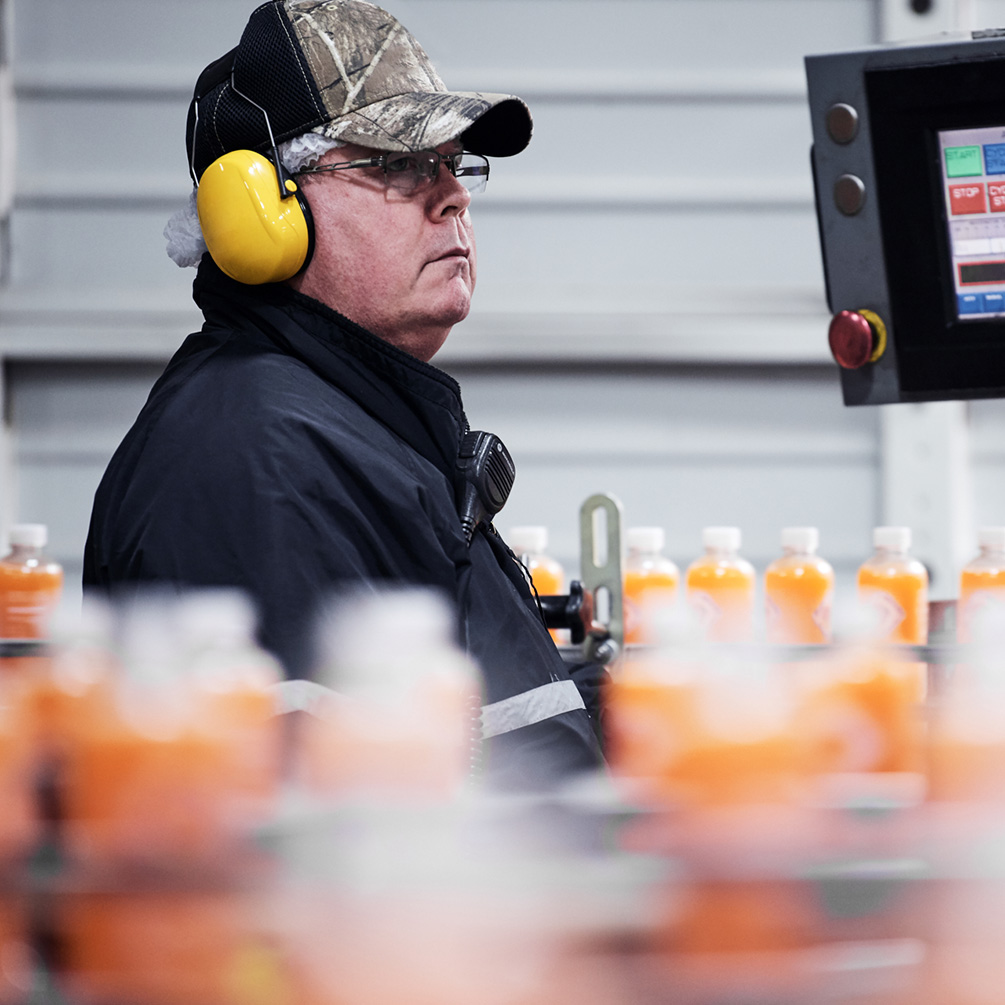 1999
End of ze World!
We (as in, like, the whole world) were all super worried and so we ran our plant 24/7. You know, just in case.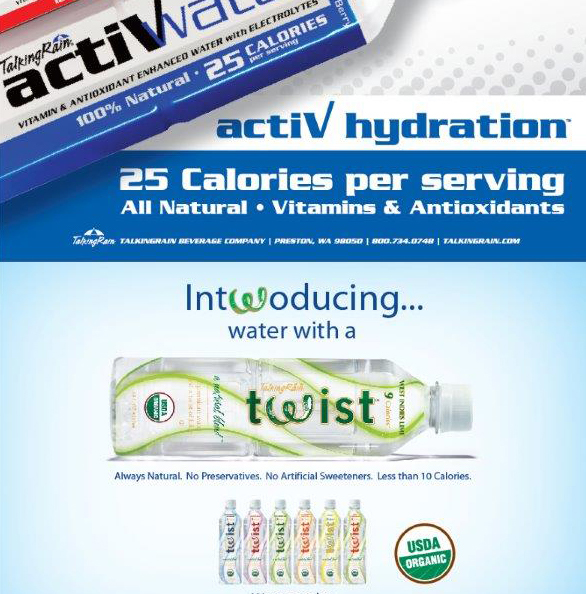 2006
Launch of ActivWater and Twist
Fun fact: Our Twist slogan was, drumroll please, "Twy One."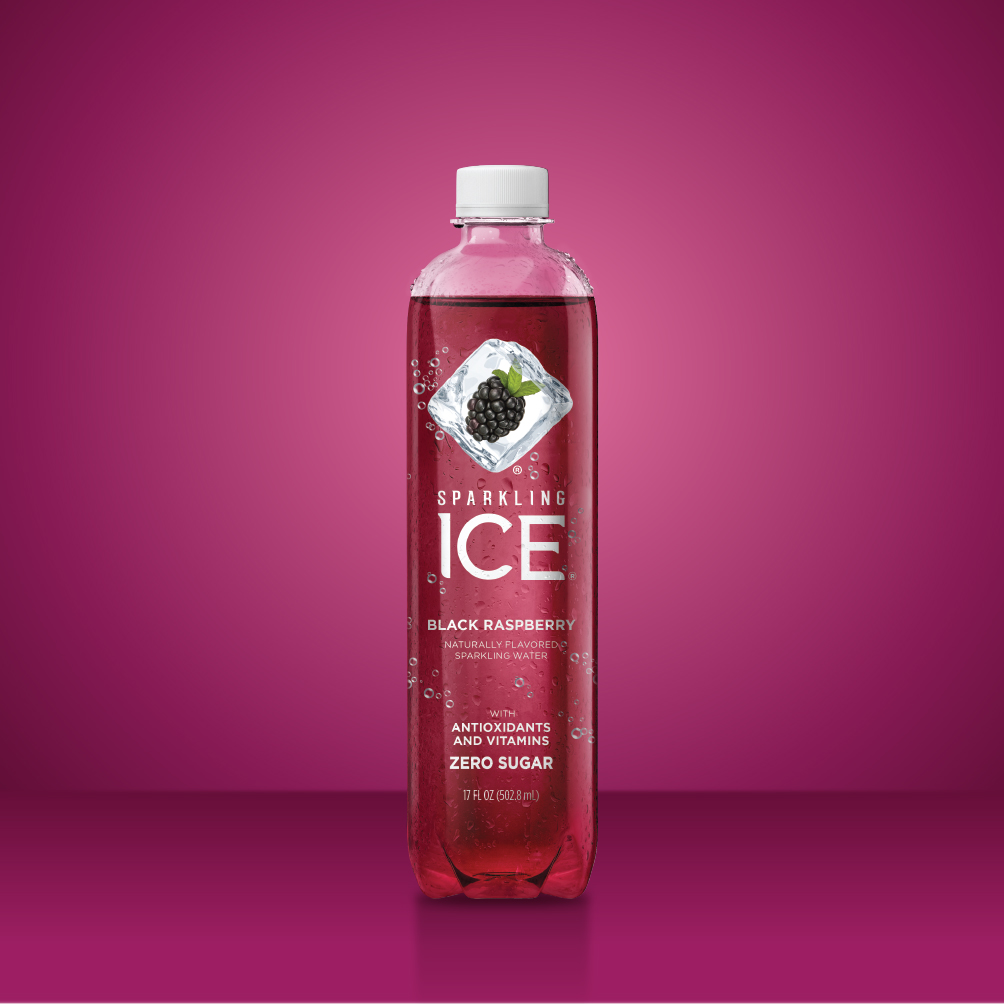 2011
Igniting Sparkling Ice®
After a surprise upset, our little underdog went from a PNW exclusive, to a regional launch in the Midwest with Kroger, to a national brand in aisles near you.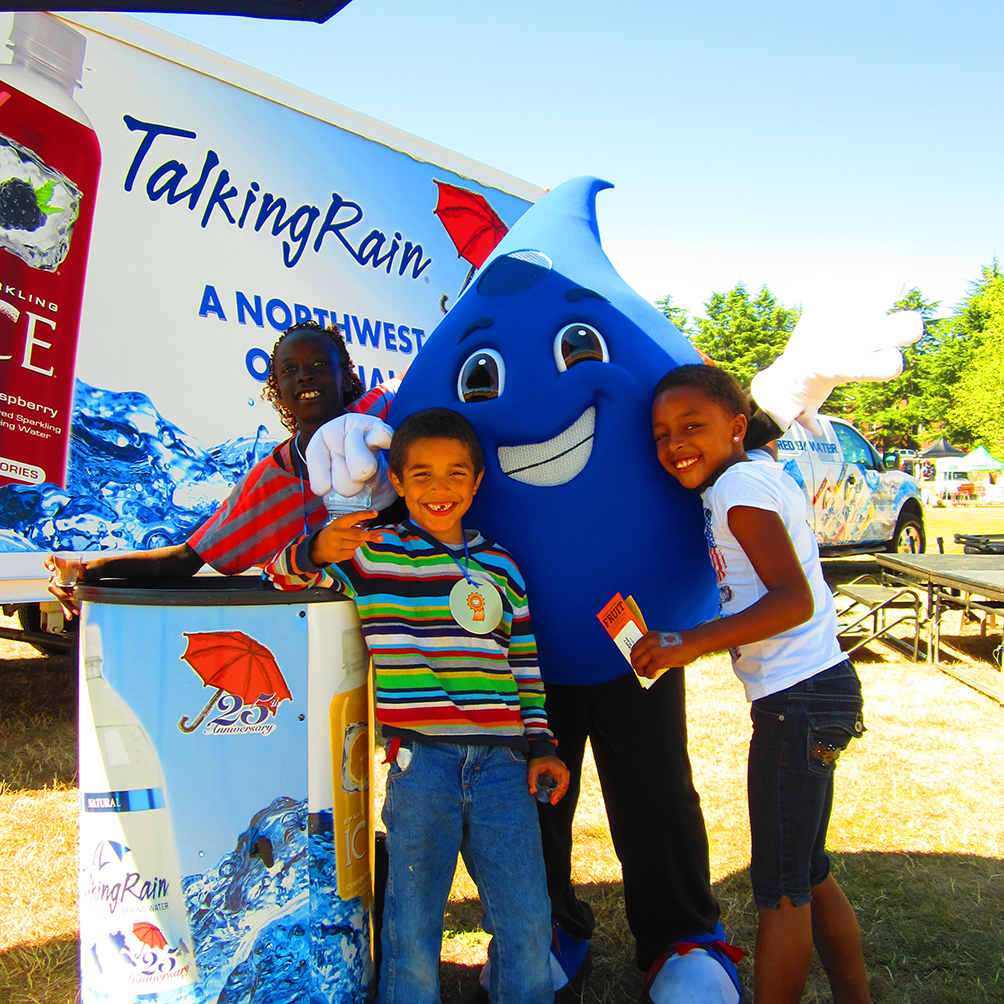 2012
Drip and Drop
Our mascots were kind of a big deal. Check it out! (Oh, and measured IRI dollar sales increased over 300% from the prior year.) Great way to celebrate our 25th birthday!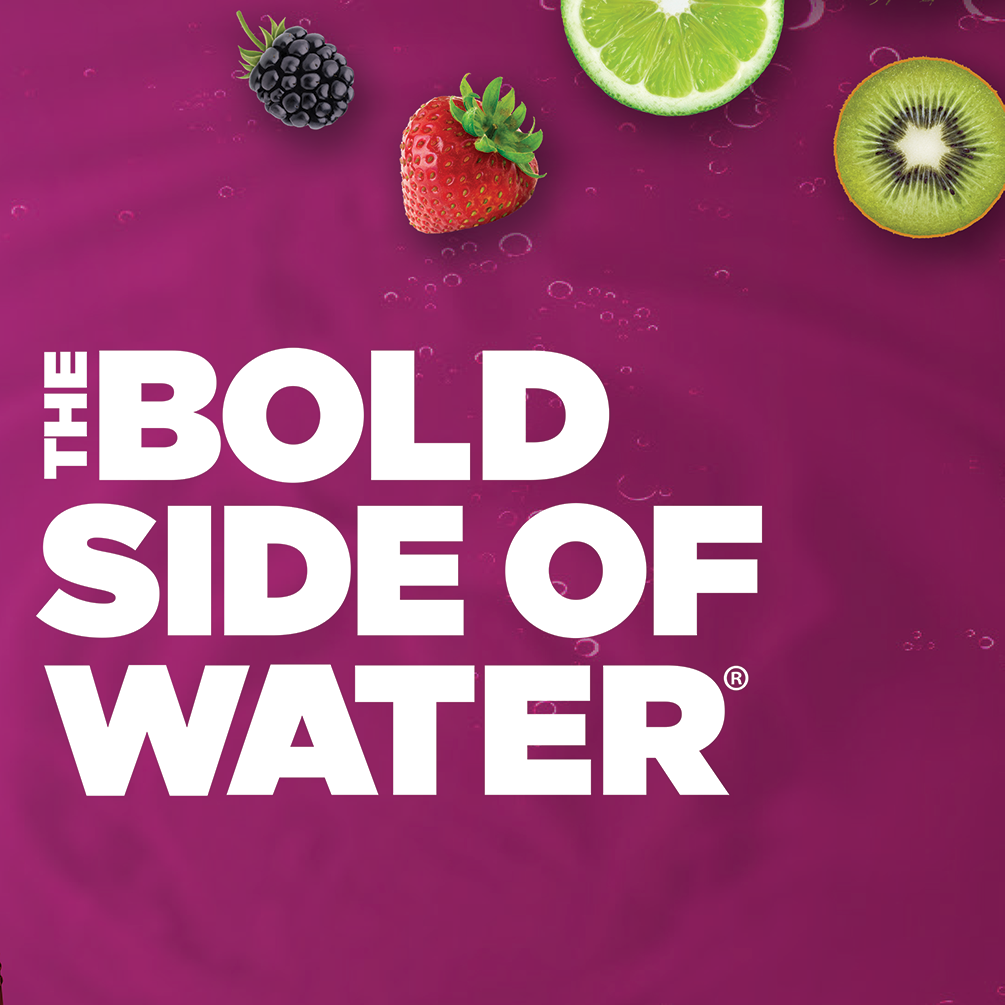 2013
Moving and Shaking
We completed our national DSD network (one of the few non-alcoholic beverages to accomplish this), launched our Bold Side of Water® campaign, were named the fastest growing non-alcoholic brand in the U.S., and introduced our first brand extension: Sparkling Ice® Lemonades.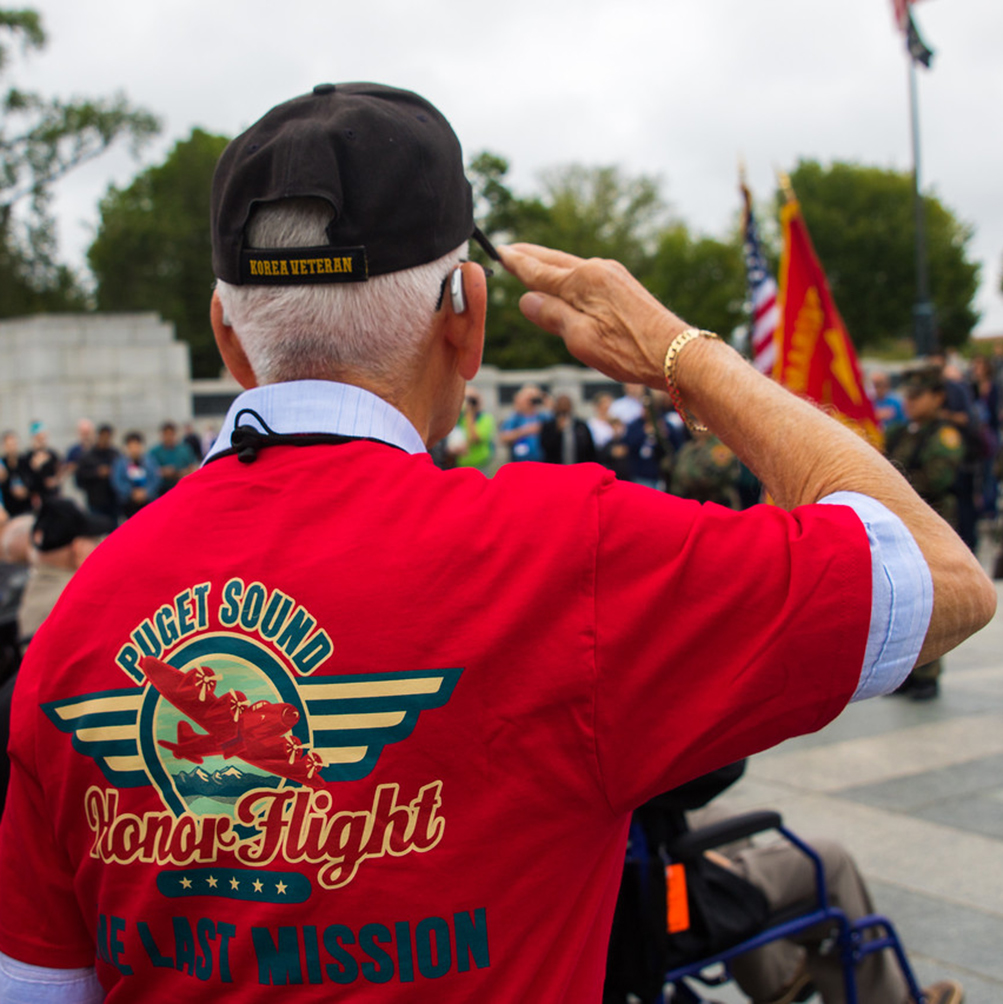 2016
An Honor
We grew our retail sales to over $500M per year—an increase of over 30% in just one year. With such success, we found a new way to give back: partnering with Honor Flight, a non-profit that brings veterans to D.C. to visit the monuments built in their honor. Check it out!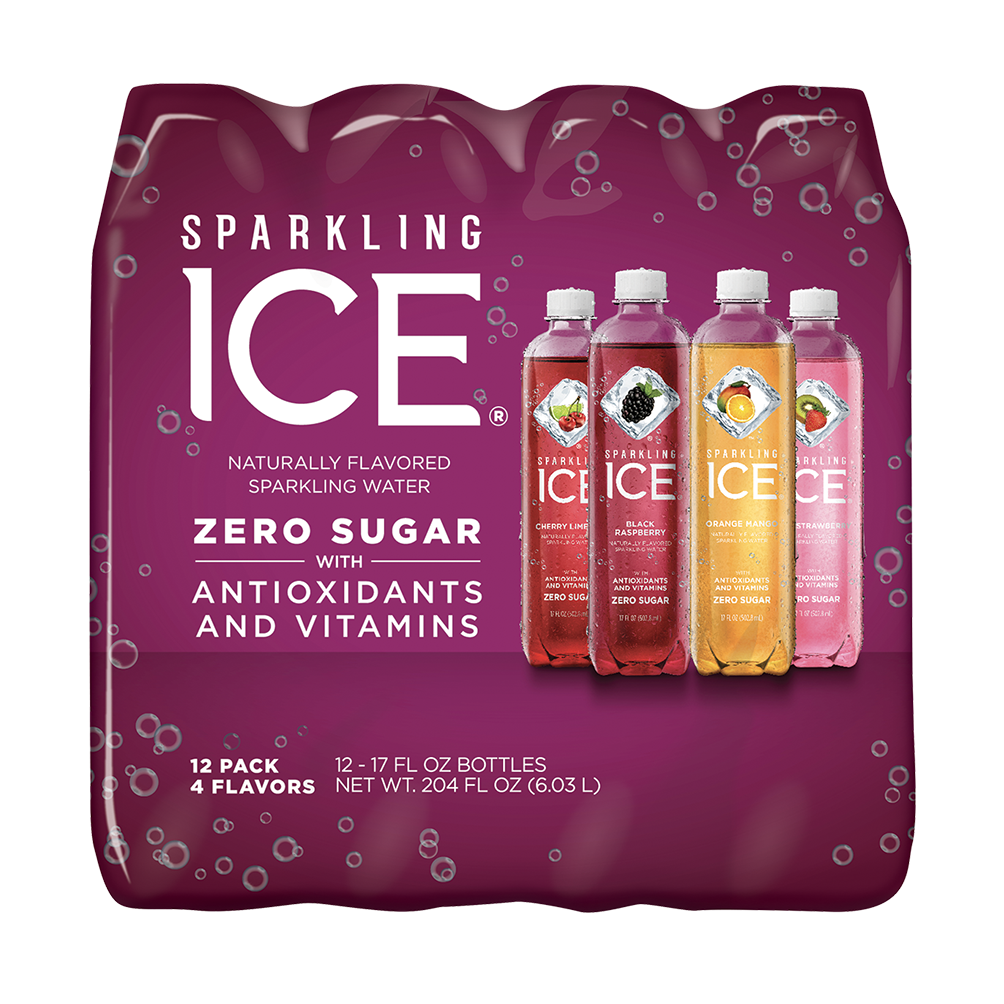 2018
Au Naturel
Sparkling Ice® now features colors from natural sources, aka, fruit and vegetable juice!
Guides for Growth
Our team is not average. We foster a culture that's approachable and transparent, emphasizing accountability and empowerment. We've grown from our Pacific Northwest roots, to a market leader in the U.S. — and now to an expansion across the globe. Not too shabby for what was once a little team tucked away in Preston, Washington.
Nina Morrison
VP of Community and Consumer Relations
At night you can find me bashing The Bachelor, wine in hand and friends by my side. All to keep a balance so that I can tackle each day and support our growing team.
Office Favorite:
Talking Rain® Peach Nectarine
Luke Fisher
VP of Finance
Outside our office you can find me hanging with my family, cheering on the Huskies or out on the golf course. Had my first hole-in-one at 12, but I'm still chasing number two…I think I'm due.
Office Favorite:
Talking Rain® Peach Nectarine
Sarah Gustat
VP of Marketing
I've traveled a million miles, kicked thousands of soccer balls and completed an ironman, but our team is what brings a smile to my face every day (well, and Red Vines).
Office Favorite:
Sparkling Ice® Pink Grapefruit
Andrew Haring
VP and Corporate Counsel
I spent a few years in Japan — that's where I became a sumo wrestling fan.
Office Favorite:
Sparkling Ice® Black Cherry
Ryan Quinlan
VP of Sales, Distribution
It's THE Ohio State University...O-H!
Office Favorite:
Sparkling Ice® Ginger Lime
Vivian Page
Executive VP, People and Technology
Obsessed when it comes to self-improvement. I strive to find perspective whether hiking up a volcano, calling out my ego moments, or walking my dog. (Fingers crossed, I come back as a golden retriever.)
Office Favorite:
Sparkling Ice® Peach Nectarine
Adam Lapp
VP of Sales, DSD and Key Accounts
I enjoy the art of the battle while competing in business, family, and life. From cribbage to product sales, winning is my goal.
Office Favorite:
Talking Rain® Lemon-Lime
David Kearns
VP of Sales, Club and Ecommerce
Happy to say I feel accomplished! My kids are perfect -hard-working, genuine, and good looking- just like me! :)
Office Favorite:
Sparkling Ice® Black Raspberry
Oscar Mayorquin
VP of Supply Chain
What?? I thought the OT in OTIF meant Oscar's Time...
Office Favorite:
Sparkling Ice® Coconut Pineapple
Erik Throndsen
Executive VP of Beverage Technology and Innovation
I'm critical — just ask my wife or my team. Luckily, it works out because whether I'm in the lab or at home brewing beer, details matter.
Office Favorite:
It'll be available soon…
Jagriti Sharma
VP of Research and Development
One life to live; savor every moment. I seek adventures - whether in the lab or my backyard!
Office Favorite:
Sparkling Ice® Pink Grapefruit
Anne Wilcox
VP of Emerging Markets
My super power is to consume data at warp-speed and use the insights to change the world!
Office Favorite:
…and my fuel is Sparkling Ice® Orange Mango.
Ken Sylvia
Executive VP of Sales
From the golf course to a barbeque with my family and friends-I'm always wicked fun. Go Red Sox!
Office Favorite:
Sparkling Ice® Cherry Limeade
Chris Hall
Chief Executive Officer
Driving fast (because I have the need for speed) and living life in the moment.
Office Favorite:
Sparkling Ice® Cherry Limeade
Marcus Smith
President
My most fun bad decision: buying a scooter for $50 and driving it 900 miles from New Delhi to Mumbai, where it fell apart on the side of the road.
Office Favorite:
Sparkling Ice® Crisp Apple
Talking Rain Around the World
You can find us in more than 20 markets around the globe. Let's look at a few…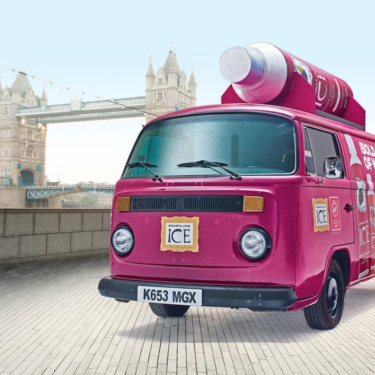 Visit Our Markets
Rain is good for growth around the world, take a peek...
London
United Kingdom
Top 2 in the category. They're pretty fond of us across the pond.

Calgary
Canada
We're also the category leader in the North.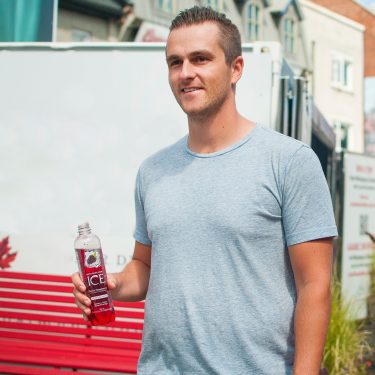 Seattle
United States of America
Hometown pride.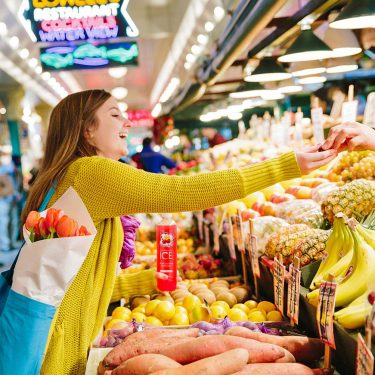 San José
Costa Rica
100% year over year growth from 2016 to 2017. We're impressed.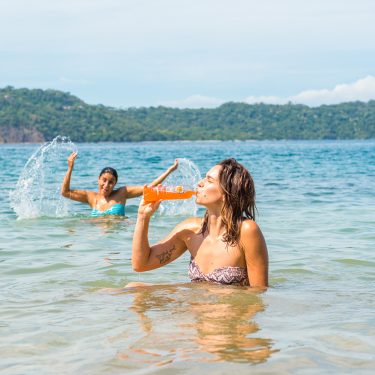 Sydney
Australia
Jetting about? Check us out at the Sydney Airport.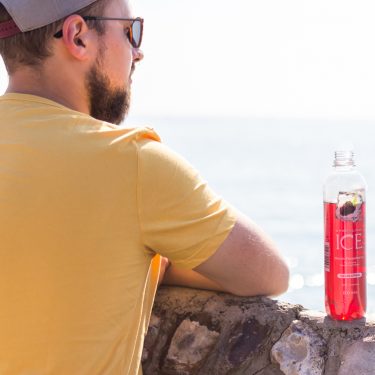 26%

-4.13%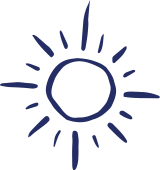 98%