A Look at Talking Rain's Wellness Programs
"I started running in high school with my dad, and I started racing when I joined the cross-country team my junior year. Post high school, I started signing up for races to give me motivation to train and to challenge myself."
Rebecca Kady is an Associate Food Technologist at Talking Rain and a passionate long-distance runner. This year she completed the Wild Women Trail Marathon, the Smith Rock Ascent 50K, three different half marathons, and several 5Ks. All these races were reimbursed by Talking Rain as part of our Health and Wellness Program.
"Running is my way to stay healthy and de-stress. When I am running consistently, I am much more relaxed and positive in both my personal and work life. I like to either run during lunch (I call it a "runch") or right after work during the week. I try to get a long run in on either Saturday or Sunday morning depending on my schedule."
Race Reimbursement is just one of the ways we are helping our Rain Makers stay active. Rain Makers are eligible to receive monetary rewards by participating in regular exercise and activities. With our Talking Fit program, participants can earn rewards by signing up for one of our on-site fitness classes, including yoga, Zumba, or circuit training, by taking advantage of a session with one of our personal trainers, or by incorporating routine exercise into their daily life, something as simple as walking the dog for thirty minutes in the evening.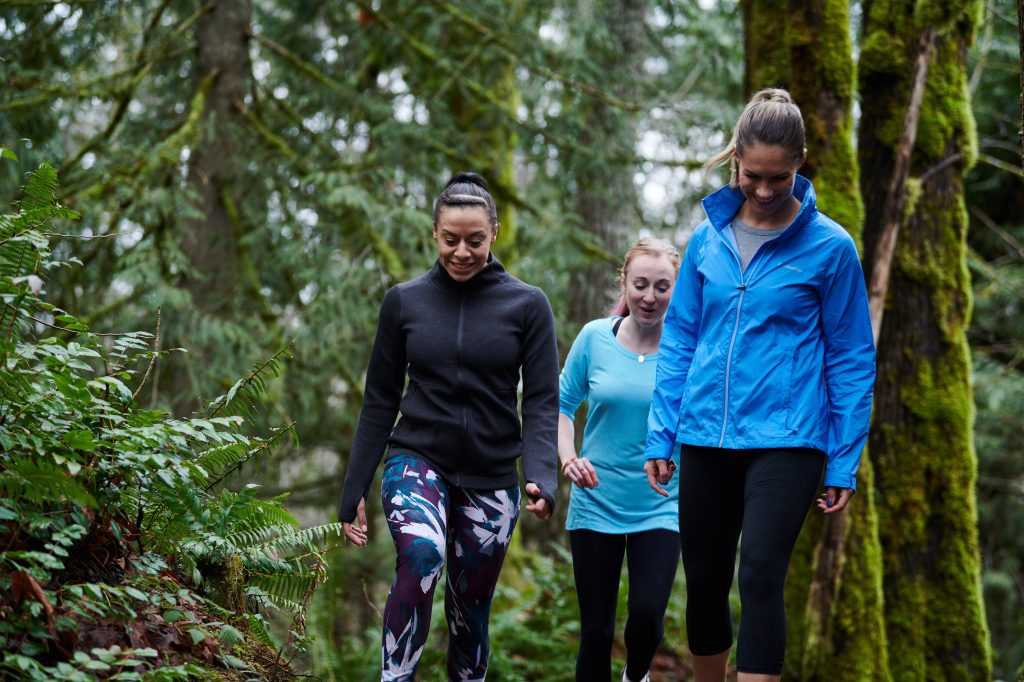 "When I first started with the company a little over a year ago, I heard about the gym via word of mouth from my new friends around the office. Free training sessions you say?! I was in!" says Sales and Marketing Rep Kirsten Gero. "We now have two weekly group workouts that help tremendously with full body weight workouts, cardio, and plenty of overall body strengthening and balance. The Talking Fit program helps so I get a guaranteed 2 workouts a week. I'm grateful and appreciative for the program!"
While physical fitness is top-of-mind for many Rain Makers, there's a lot more under the Health and Wellness umbrella such as our Self-Leadership program that focuses on self-awareness, mindfulness, mentorship and personal growth, Meditation Club, Book Club, and the newly introduced Happy Hour Wine Club—a serious wine club for both serious and non-serious wine enthusiasts.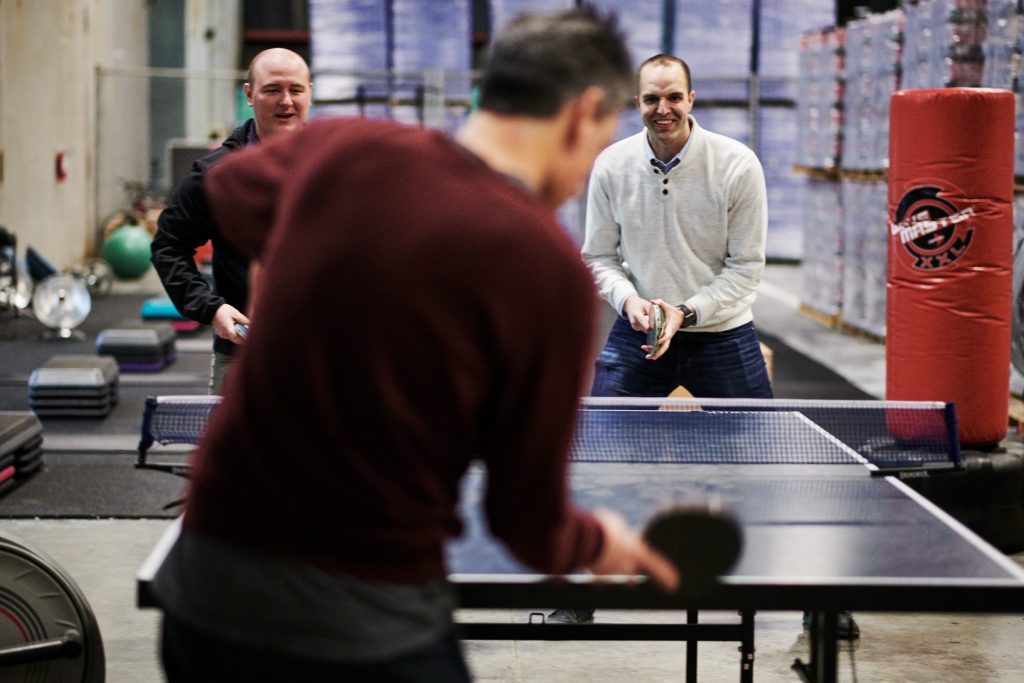 Andrew Haring, Vice President and General Counsel, started the book club last year with the aim to create a space for people who like to read and discuss ideas and provide another forum for Rain Makers to get to know each other outside of a pure work environment. "There are many benefits. You develop friendships and strengthen bonds with your co-workers, expand your horizons, and gain inspiration from people who are doing amazing things. It's a path to self-improvement by doing something you enjoy."
"Our motto around here is Rain is Good for Growth," says Veronica Blankenship, our Senior Manager, HR and Organizational Development. "We want our Rain Makers to achieve professional goals and grow in their career–we believe in work-life satisfaction. To us, that means focusing on the whole you. Our wellness program is innovative, brings down barriers and offers something for everyone. We make it easier for Rain Makers to have a healthy, balanced lifestyle, whether that's by practicing meditation, sitting in on a nutrition course, mentoring EQ and IQ or sharing some wine among peers."