This May, Talking Rain had the privilege of visiting Randall Children's Hospital at Legacy Emanuel in Portland, Oregon. The hospital is Oregon's largest provider of pediatric impatient and trauma services, providing some of the region's most complex pediatric care. Talking Rain is proud to partner with Randall Children's in support of the advanced care and hope they bring to families across their 100,000 yearly patient visits.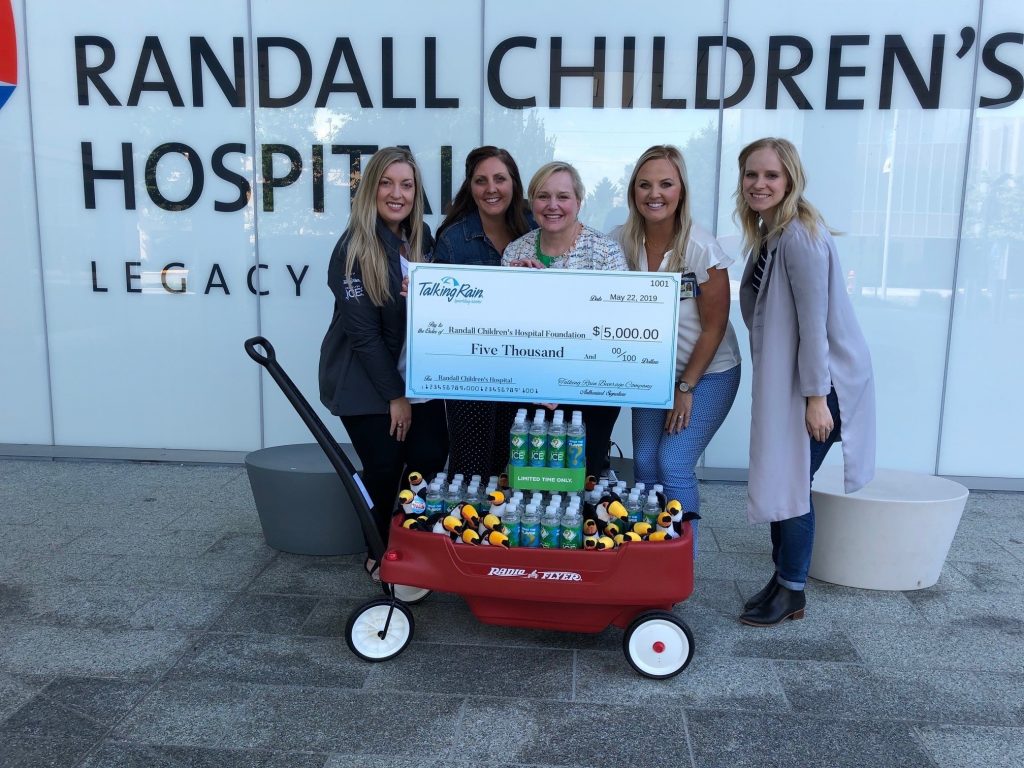 In addition to presenting a monetary donation, our Talking Rain team came equipped with Radio Flyer wagons to provide an easier method of transportation through the hospital and acting as a source of fun for patients! Our team also brought bottles of our new Sparkling Ice Mystery Flavor and Titi the Toucans to add an extra touch of magic to this already special day.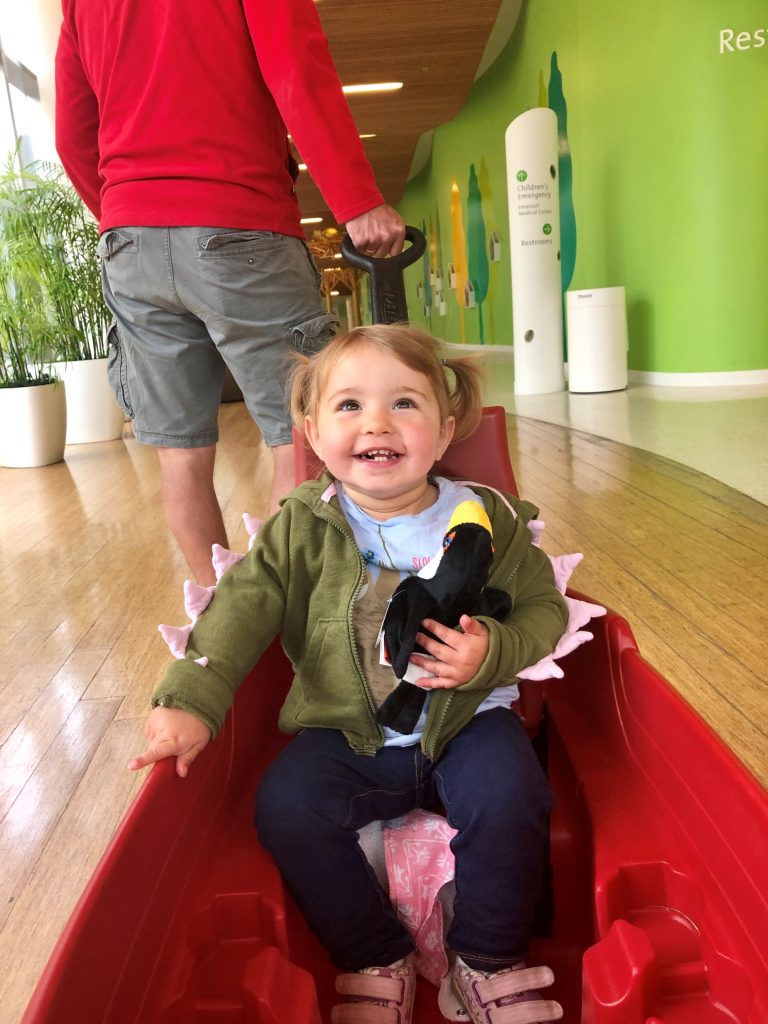 "Community is at the center of Talking Rain's mission and our scope of community extends beyond local boundaries. We are proud to support Randall Children's Hospital and the fun they create for children during their visits," explained Nina Morrison, VP of Community and Consumer Relations. Randall Children's Hospital encourages kids to be kids, making their environment one that fosters creativity and growth. With Talking Rain's donation, we contribute to the continuity of this environment and the well-being of their patients.