Women's Equality Day was first established in 1973 to commemorate the day the US passed the 19th Amendment, giving women the right to vote. Today, Women's Equality Day calls attention to the continuing efforts we take to achieve full equality from closing the gender pay gap, to offering better education and training opportunities, to securing more leadership roles in the workplace.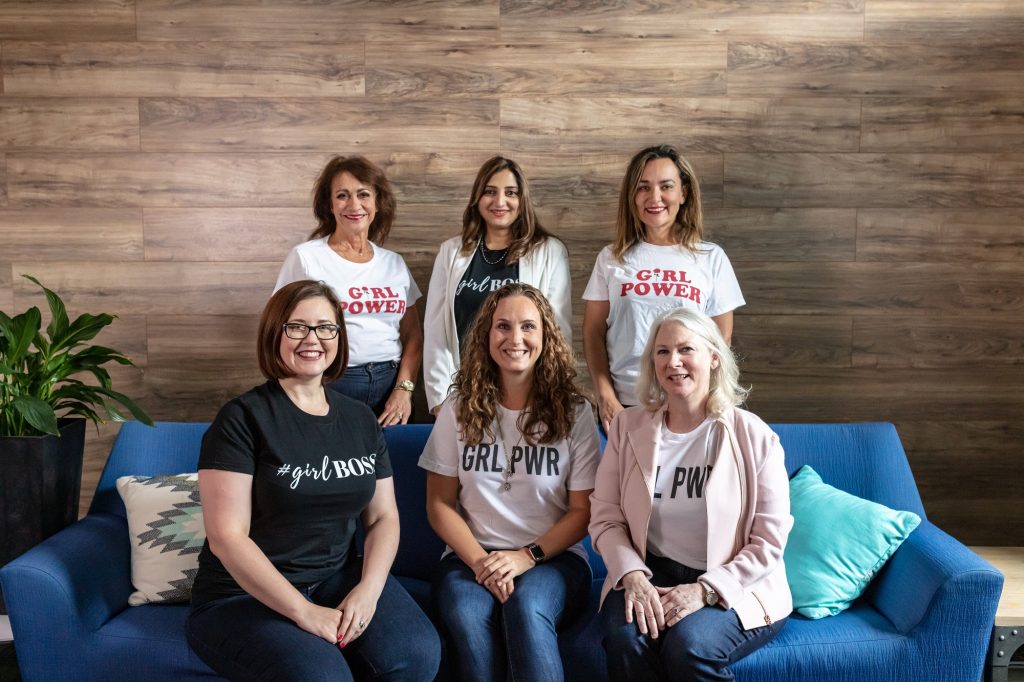 While great strides have been made, there is still much to be done. At Talking Rain, we believe in empowering women through leadership development, external training and education support, recruitment, and embracing the benefits of a truly diverse and inclusive culture.
In honor of Women's Equality Day, six Talking Rain female executives are sharing their personal stories on growth, drive, and overcoming barriers.
Emily Arthurs, Director of Marketing
"Don't seek permission, gain alignment. This life is yours, it's your responsibility to make the most of it and push yourself to new heights."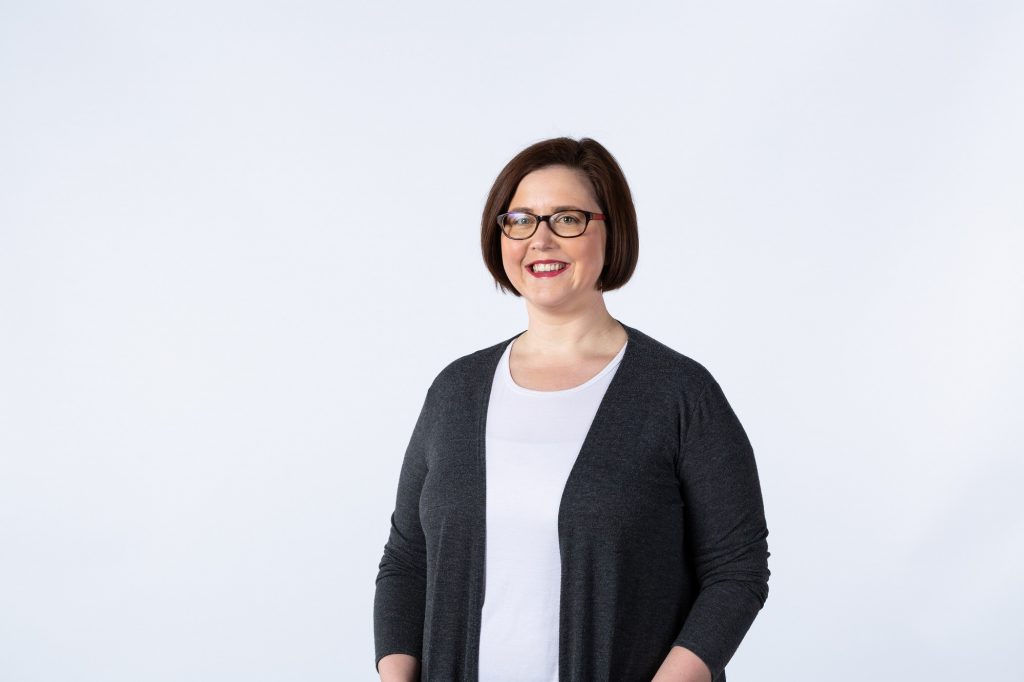 What is your biggest accomplishment? My biggest accomplishment is not letting expectations get in my way. I love being a working mother of two who supports my family financially and emotionally. My beautiful, growing children and the strength of my twelve-year marriage both show the world that a career woman can "have it all." Even greater than this is having the self-awareness to know what I can sacrifice to really hold on to the things that are important to me.
What have you learned from being female leader in business? I have learned to embrace what makes me unique. I also treat everyone the way THEY want to be treated. By focusing on the needs of the individual in front of me and always staying true to the "company, team, self" mindset, I'm able to tackle problems that some would see as impossible or over my head.
What women inspire you? I have always been surrounded by inspiring women; my mother, grandmothers, aunts, sisters, co-workers, and friends. My best friend, Cassie, is one of my biggest inspirations. She pushes me to be more and shows me that anything is possible. My daughter Lenna, is always an inspiration. She is always watching, and she is always learning. That has inspired me to be a stronger and more well-rounded leader. The biggest lesson I have learned from my mentors – collaboration comes naturally to women, embrace it and work together.
Jagriti Sharma, PHD, VP of Research and Development
"One of the most significant barriers we face as women in leadership is our mindset. We are as strong or as weak as we let ourselves be".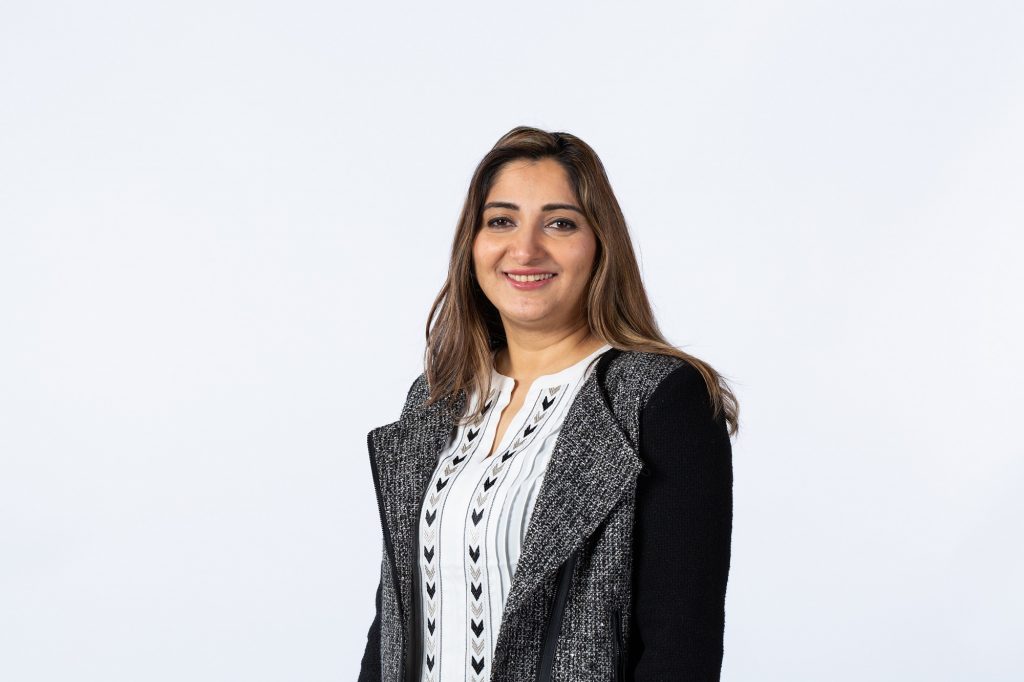 What is the most rewarding part of being in leadership? Leadership is humbling and truly gratifying. It gives you the avenue to challenge people to think outside the box and outside their comfort zones. To observe them take that challenge and metamorphose is powerful indeed!
Do you face any unique challenges as a woman in leadership? If so, what encourages you? In my opinion, having a degree of resiliency is what sets a leader apart. Challenges make you stronger. At the end of the day, there is no male and female in business—just you! Being myself is the only way to move forward and tackle what's ahead. Bring a good challenge to me – any day!
What words of wisdom do you have for other women climbing the career ladder? I am inspired by Malala Yousafzai, the youngest Nobel Prize laureate and activist for female education. She tends to quote her father often, who said, "I didn't clip her wings and that's all." Barriers to leadership and growth are a frame of mind. You can do it…sky is the limit!
Nina Morrison, VP of Community and Customer Relations
"Stay calm, listen well, keep your eyes dry, your head up, your standards high and know you are amazing!"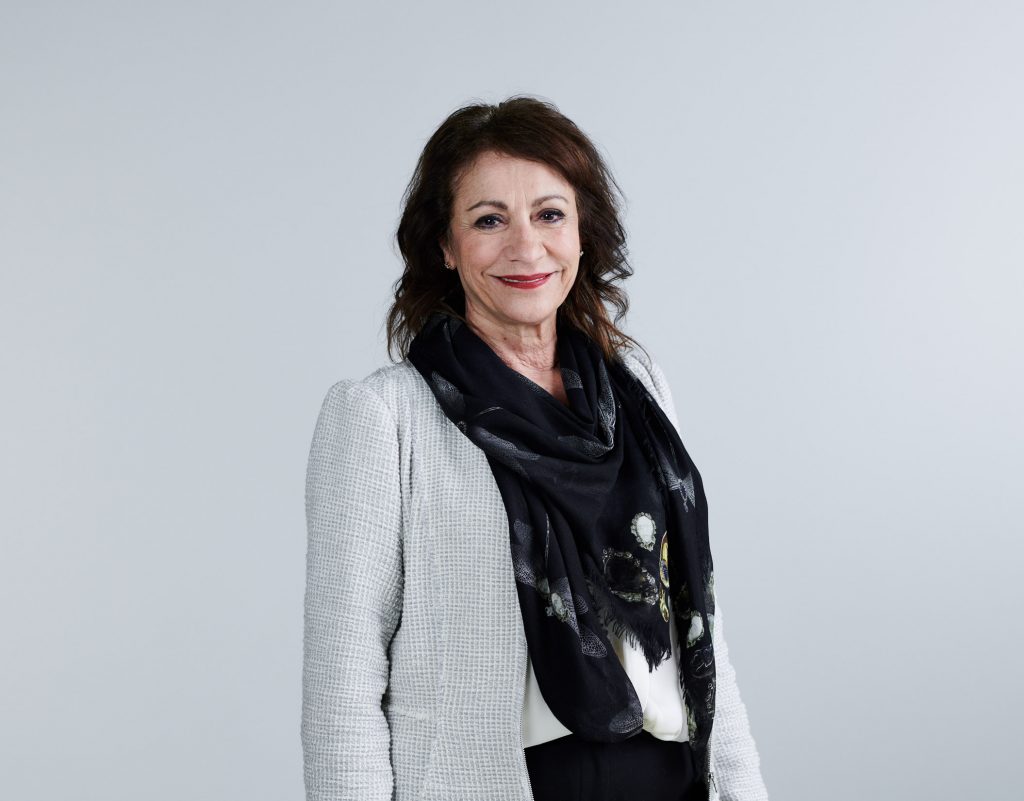 Who is your role model and why? Coco Chanel once said, "the most courageous act is still to think for yourself. Aloud." Reading her life story, I remain in awe at her strength to overcome adversity. She lived a classic rags to riches story. It was because of her passion, courage, and determination that she was able to break down barriers and her legacy is still present 48 years after her death. One of the most significant challenges that women face in the workplace is a lack of confidence. We can't be afraid to trust our instincts and speak up for ourselves.
How has your perspective on women in leadership changed in the past 5 years? One of the greatest barriers I've seen women in leadership face is a lack of support. Fewer opportunities can lead to more competition, comparison, and ultimately, an unhealthy culture. Today, more than ever, I see women working together and not against each other. I see women supporting each other. I see women encouraging one another. I see many more women in leadership positions across all fields, from business to tech to science. Just look at our leadership team. Individually, we are talented, educated, and diverse. Together, we are a dynamic, passionate, and a collaborative team working together to grow the business. We can accomplish so much more when we support each other.
How do you maintain balance? You need to be passionate about what you do, in all aspects of life. For me, that's building relationships and connections in the community. At the same time, you need to find balance. I try to live by the 8-8-8 rule 8 hours of work, 8 hours to be with family and give back, 8 hours to sleep.
Sarah Gustat, VP of Marketing
"Encouragement, respect and trust is key to success for any person, team, and company."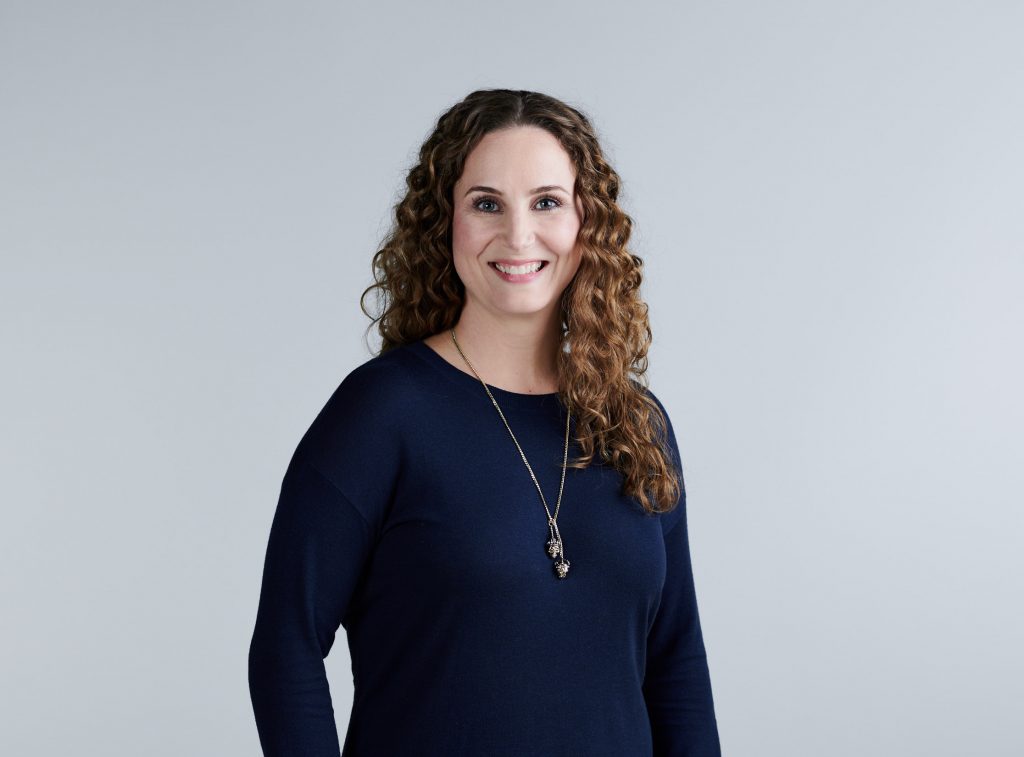 What drives you? Professionally, I live for developing and promoting our marketing team members. I'm constantly inspired by the group of marketers who are working hard towards achieving our shared vision. I'm driven by the success we've had in evolving around future business needs. Personally, my biggest accomplishment is crossing the finish line of an Iron Man race. Throughout the 9 months of training, I envisioned myself crossing the finish line. That vision kept me going the whole race.
When you face challenges as a leader, what encourages you? I remind myself that there isn't a challenge that comes my way that hasn't been faced by someone else. I do research, talk to people, and find the best way possible to overcome it. Plus, I have a husband who thinks there is nothing I can't do, so his support encourages me in times of doubt, and makes me want to prove him right.
What does company culture need in order to be successful? Inclusion is paramount to a successful company today. As we look at the diversity of our country, the number of women graduating college, and the growing workforce, the companies that embrace women in leadership will have a great advantage. It is one of the things I am most proud of here at Talking Rain—We are inclusive, and we are benefiting from it.
Anne Wilcox, VP of Emerging Markets
"Be an example for both women and men on what it means to lead. Be above reproach; maintain high standards; and take the high road in all things. Know when to hold your ground and when you need to adapt."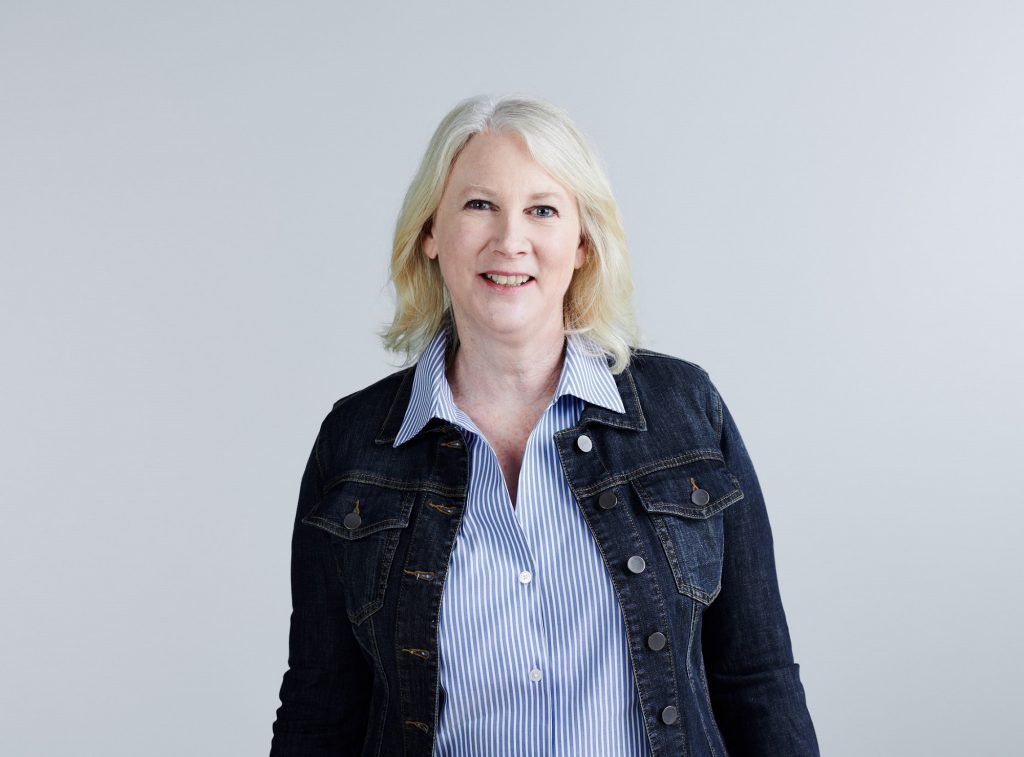 What was a defining moment in your career? While at a previous company, I was selected to take over a very large organization after my former manager left. In this role, I built the first Lead Generation function based on data analytics. I hired really skilled people who spoke in technical languages—ones I did not speak, and needed to build a wall around them so they could develop the tools to make the program come to life. I faced convincing the company to make a large financial investment knowing that the outcome was uncertain. Then, we had to make it happen. It ultimately proved out, but not without a lot of pain. I learned a lot during this time and was very happy to see it come to fruition…finally!
How can we continue to empower women? Today, I see a greater number of role models and women leaders causing the dialog to change. Women have distinguished themselves as top government leaders, business leaders, community leaders and more. The more we see women in positions of leadership, the more "natural" it will feel to women (and girls) who have models they can identify with. However, the glass ceiling has not been blown out—it has many cracks in it, and there is still a way to go. Full empowerment needs to come with local, national and global opportunities and equalities for women.
How have you overcome challenges? It's important to find a network of peers who motivate and encourage you. Challenges don't always last forever—if viewed positively, the greatest growth we will experience is through facing difficult circumstances and solving hard problems.
Vivian Page, Executive VP of HR and Technology
"When one wins, the other loses. If we can focus on elevating each other instead of competing with one another, the world would be a better place."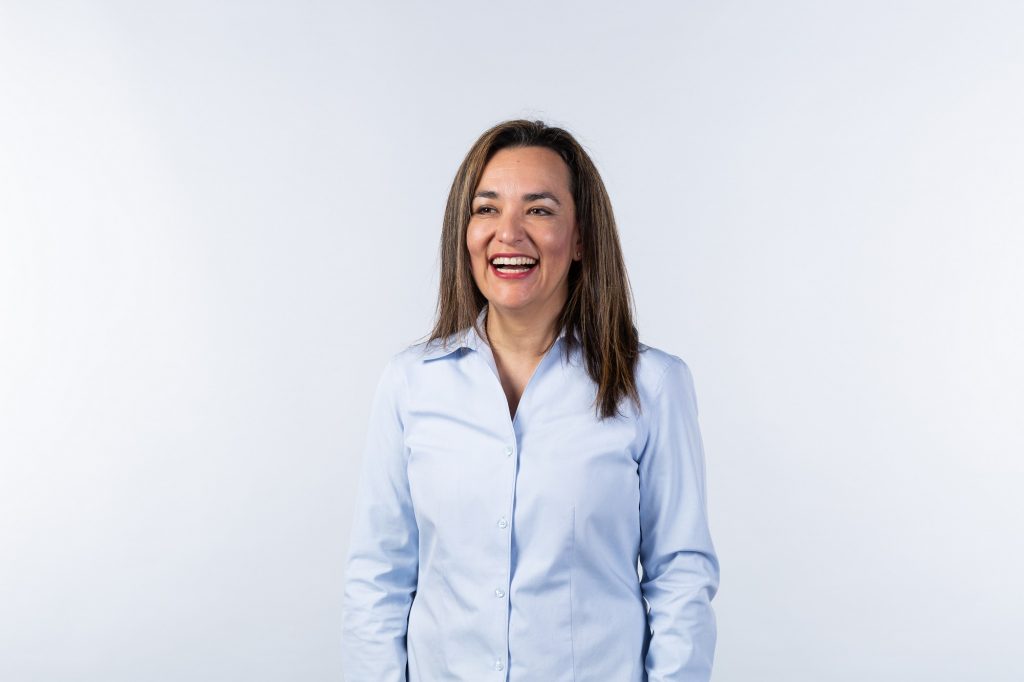 What woman inspires you and why? My Mom. She's almost 90 years old and has been an avid reader all her life. She still gets around on her own, still travels on her own and educates herself every chance she gets. It was due to her love for reading that I became a book lover. It was also curiosity about intriguing topics that allowed me to be more open minded than I would have been otherwise.
What do you consider your biggest career-related accomplishment? Thus far, I think my biggest accomplishment is becoming an Executive VP at Talking Rain. When I first joined the company, Talking Rain was basically a start-up. We had very little funds and did a lot with very little. It fills my heart to see where the company was then and where it is today—to see all the lives that have benefited from that growth. Moreover, I can envision what we can still become. It's this vision, imagining a better Talking Rain, that drives me to push forward.
How do you use your influence to make an impact? One of the most powerful things I've learned as a leader is the importance of building strong genuine relationships with your peers and the people around you. If we can influence those closest to us, then we have the power to influence others. For example, I am motivated by the desire to be a good role model for my daughters. If I can show them that I can be an agent of change and move towards progress, my hope is that they will also become agents of change in their own realm of influence.