Carolina Covelli shares how saying yes to opportunities for growth redefined her career path.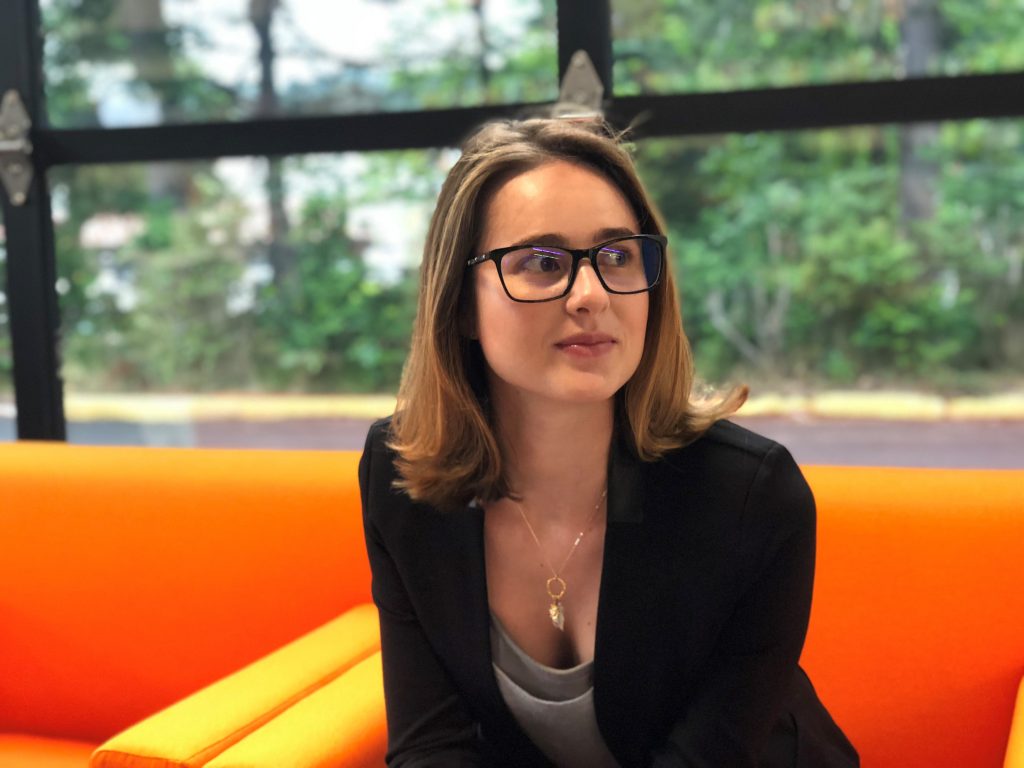 After returning from a six-month jaunt in Spain, Carolina Covelli found herself in the position of most college graduates—looking for a paycheck. With a degree in International Studies from the University of Washington, she landed her first out-of-school job in 2011 at Talking Rain in the front office.
"During my interview, I was told there would be opportunities for growth. Within three months, Vivian [Vice President of Human Resources] sat me down and asked me what my interests were, where I wanted to go…I told her I was interested in Marketing. We were very small back then, and the only position open was for a Brand Ambassador."
Carolina found her niche in events and field marketing. "I became the team lead and I was in that role for 2 years. It was a great role and it really pushed me. I didn't have any experience with what I was doing, but knew I had to tackle it no matter what. I discovered that I was good at making things happen." Eventually Carolina was promoted to Event Coordinator. Event Coordinator lead to Associate Merchandising Manager, which lead to Associate Sales Program Manager. Today, Carolina is thriving as a Project Manager where she works cross-departmentally to drive timelines and brings projects to life.
"Through these positions, one by one, I was able to narrow down the scope of what I wanted in my career. I created opportunities for myself by saying yes. I've taken every position as a learning opportunity and tried to absorb everything I could."
Carolina follows a certain trend here at Talking Rain. In 2017, 61 Rainmakers were promoted or made lateral moves within the company. Five of these promotions were administrative assistants moving into salaried positions within Human Resources, Supply Chain, Sales, and Marketing.
Especially in our entry level positions, our recruiters look for culture fit more than anything else—candidates who are self-lead, driven, and resourceful. The benefit of starting as an administrative assistant or receptionist is the individual gets to learn the business at an accelerated pace. Admins have the opportunity to develop their skills through training and stretch projects and become familiar with different departments and managers. Rainmakers who started in admin or assistant roles have gone on to hold positions including Production Forecast and Planning Manager, Employee Engagement Manager, and Human Resources Generalist. Even our CEO came through this door more than 10 years ago.
"If I could give advice to anyone just starting out in their career, I'd tell them to forget about what your degree is, just get through the door, establish your reputation with your co-workers and managers, and create your self-brand. When people realize what you're capable of, the world opens its doors to you. Your success really depends on your tenacity and mindset to complete the task at hand."