How Rain Makers Rallied Together for Breast Cancer Awareness
When we say giving back is in our DNA, we mean business. For more than a decade, Talking Rain has supported breast cancer research through funding and raising awareness. For instance, did you know that we donate $25,000 every year to the American Cancer Society? Another way we raise money and awareness is through Real Men Wear Pink.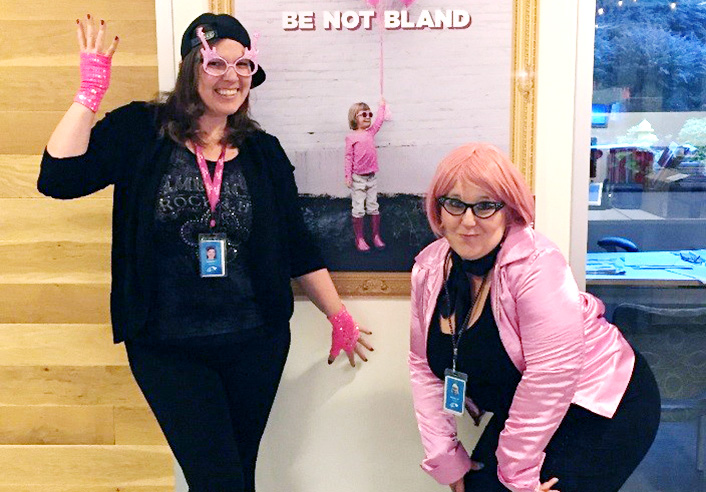 Real Men Wear Pink is an American Cancer Society program where community leaders and executives come together to raise money to fight breast cancer. Last year, we put our own spin on the program by organizing an internal competition. Loosely themed around Game of Thrones, Rain Makers were divided into three houses—House Smith, House Hall, and House Lowes. Teams were asked to compete in weekly challenges to raise money and were led by President, Marcus Smith; COO, Chris Hall and CBDO Mike Lowes.
Rain Makers rivaled each other in bake sales, happy hour fundraisers, Sparkling Ice® flip cup, and an eating competition that involved some very dry, very bland chicken (yes—it was difficult to watch). Altogether, our Rain Makers raised $13,659. Then through extra campaigning, Marcus, Chris, and Mike received an additional $18,050 from friends, distributors and partners. This brought Talking Rain's total contribution to $31,709!
We're proud to say that our team placed 1st in Washington state. At the Legacy and Leadership Awards, Marcus accepted a trophy on behalf of Chris Hall, who placed first overall. This was an incredible feat and we thank House Hall, House Lowes (our internal victor) and House Smith for making it our most successful company-wide campaign ever for raising money for a cure!