In 2011, as the result of youth advocacy around the world, the United Nations declared October 11 as the International Day of the Girl Child. Its mission is "to help galvanize worldwide enthusiasm for goals to better girls' lives, providing an opportunity for them to show leadership and reach their full potential."
Current perceptions such as in the statistic below, prove that in order to continue the path towards gender equality, we need to continue to support girls to their full potential, that they should not feel hampered by antiquated ideas of what being a girl means.
To help bring attention to Day of the Girl, Sparkling Ice asked 4 girls of all ages what "girly" means to them. Their answers range in relation to their experience, but the response we received from an 8-year-old shows promise that girls today already see their true potential.
To learn more please visit, https://www.unwomen.org/en/news/in-focus/girl-child
LEAH PRITCHETT, TOP FUEL PROFESSIONAL DRAG RACER

WHAT DOES "GIRLY" MEAN TO YOU?
A way to describe someone who fits societal standards of traditional feminine behavior.
IS BEING "GIRLY" POSITIVE OR NEGATIVE?
Raised by a father who wished he had a son, I grew up thinking that being 'girly' was negative.  My father led me to believe that strength was only a male trait and that I would never be as good as the boys.
HAVE YOU EVER HAD A TIME WHERE SOMEONE SAID YOU WERE TOO GIRLY? WHAT WAS YOUR RESPONSE?
One of my past crew chiefs once told me, "you definitely do not drive like a girl." By that he meant I drove the car fiercely, with power, with ownership, to the limit, responsibly reckless – as to say that my will and execution as a driver were only attributes of men or boys. I responded, "No, I most definitely do drive it like a girl – like a winner; and a winner has no gender.
MANISHA POLUR, FOOD TECHNOLOGIST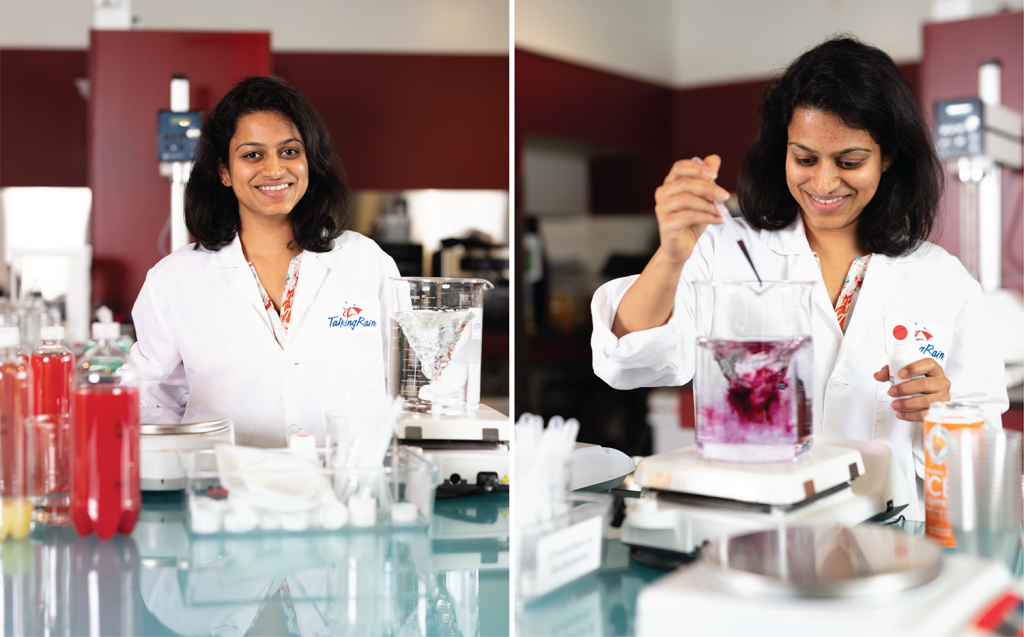 WHAT DOES "GIRLY" MEAN TO YOU?
Growing up in a conservative family, I was taught to bear in mind traditional roles a woman is expected to carry out in a typical household which is quite irrelevant today. Burdened with conventional ideologies from an influential society, I was left with very limited choices in my career pursuits. It was only during the later years of my life I came to realize that none of what was shown to me completely defines a girl. For me, being girly was the same as being myself. And that is what I chose to be.
IS BEING "GIRLY" POSITIVE OR NEGATIVE?
I believe that it is upon each and every girl to make it positive to be called girly.
HAVE YOU EVER HAD A TIME WHERE SOMEONE SAID YOU WERE TOO GIRLY? WHAT WAS YOUR RESPONSE?
I faced a lot of skepticism towards my ambitions of moving abroad for my graduate studies. I was told that it wasn't girly to be going off the beaten path in career. However I embarked to step beyond what was the defined cultural norm and leave a trail for other girls with similar ambitions to follow. This has given me the satisfaction of having changed the definition of being girly to also mean being a leader and innovator in the food science industry.
"be a girl with a mind, woman with attitude and lady with a class"
AUDREY CHANDLER, GRAPHIC DESIGNER & MOM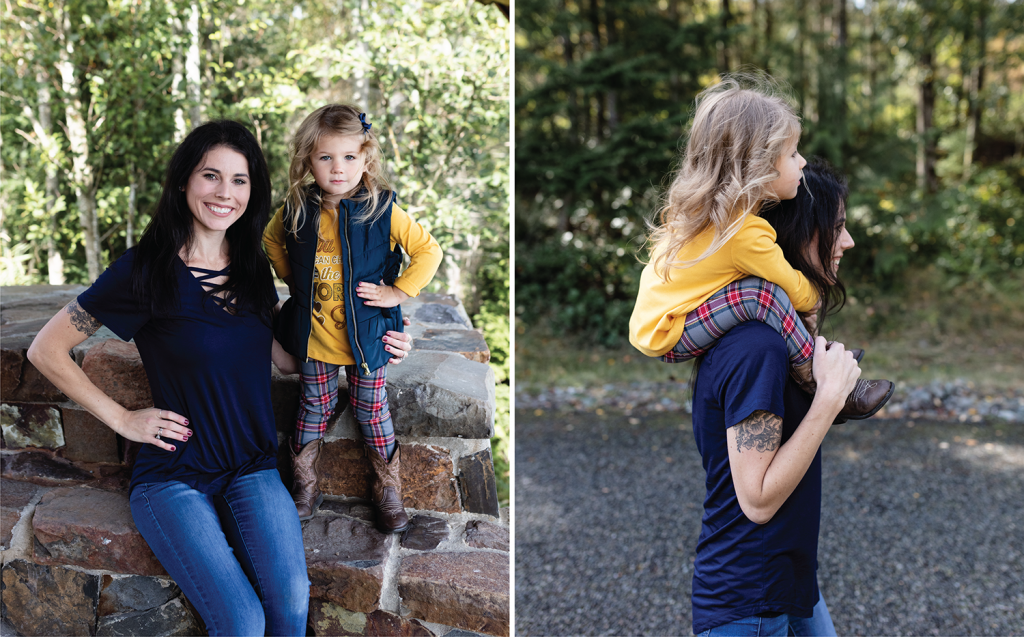 WHAT DOES "GIRLY" MEAN TO YOU?
When I hear the term "girly" – I think of girl power and the thousands of reasons we should all celebrate and empower what makes each and every girl and woman around the world so beautiful and unique. To me, being girly means having the power to embrace ourselves for all that we are and dream to be. To realize our amazing full potential without limitations – to dream, live, thrive, and simply be exactly who we are and want to be. It means not trying to limit girls into some preconceived or stereotypical "gender box." That we can embrace our girliness as a strength – we can paint our nails and braid our hair if we want to – but we're also not afraid to be leaders, take risks, have a voice, go on adventures, or take on any of the boys in sports as equals. Being girly is about being confident and strong, compassionate and authentic. It's to never stop dreaming and believing in ourselves, seeking out our passions, celebrating our successes, differences, and growing from our struggles.
I know for me as a mother, it is my mission in life to set that example for my daughter so she can have the confidence, tools, and freedom to blossom into whatever she dreams and sets her heart to in life. I want her to see that her mommy can be strong yet sensitive, driven yet grounded, a leader and a listener, and be a supporting and loving mother while seeking out her own passions and career. That her mommy and daddy are true equals. I want my daughter to set lofty goals for herself – and KNOW that she can work hard to achieve them – whatever that may be. We truly can have it all if we leverage our girl power within each of us.
It is my dream that every girl in the world has that same opportunity and understanding in their journey through womanhood. It's all about teaching our daughters and sisters that being "girly" is a personal journey, and something to be damn proud of – us girls really do have the power to change the world.
IS BEING "GIRLY" POSITIVE OR NEGATIVE?
For some, being called "girly" has historically held underlying negative connotations, but I full-heartedly view it in such a positive light, as should the rest of the country and world. Viewing "girly" as inherently negative only plays into a gender-stereotyping society that downplays the power and fire that every girl holds within themselves. A girl has a huge heart and an even bigger brain – filled with ambition, care, strength and determination. Really, how could anyone ever view that as negative? It's time we throw out those inaccurate negative perceptions and show the world that being "girly" is a great way to be!
HAVE YOU EVER HAD A TIME WHERE SOMEONE SAID YOU WERE TOO GIRLY? WHAT WAS YOUR RESPONSE?
Throughout my life, I have had my fair share of instances in which someone has called me "too girly", often as a means of insult or ridicule. My favorite response is to simply say, "Thank you!" – because being "too" girly is not in any sense a fault, but instead represents an opportunity to challenge status quos and stand up for our fight towards gender equality, by breaking down those gender stereotypes and celebrating girlhood. To not only survive in a world that can often belittle and degrade women, but to THRIVE and to not feel any limitations to our success and potential as girls of today and women of tomorrow. Let us use that as our fuel to take charge of our futures and show the world that we are capable of anything that we set our minds to – and that is the "girliest" way to be. ❤
MEHER MUNSHI, AGE 8, LOVES READING & PLAYING GUITAR
WHAT DOES "GIRLY" MEAN TO YOU?
I don't know what it means because I don't get the concept.  I wear what I want to wear, I do what I want to do, and I want to be who I wanna be! Being girly or not doesn't change anything about me!
IS BEING "GIRLY" POSITIVE OR NEGATIVE?
I don't really know. I don't really care. Whatever I am doing, it doesn't change whether I'm girly or not.
HAVE YOU EVER HAD A TIME WHERE SOMEONE SAID YOU WERE TOO GIRLY? WHAT WAS YOUR RESPONSE?
I never had that experience. If I had, my response would be, "I don't care. I am who I am!".